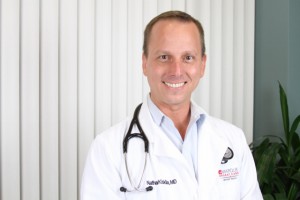 Q. & A. with Dr. Kiskila- This Month's Topic: Cholesterol
This Month's Topic- Cholesterol
Question:  Dr. Kiskila, my cholesterol levels are elevated, yet I am a pretty healthy eater and I also exercise.  How does this happen?
Answer: Family history and age can play a role in elevated cholesterol. Not everyone with elevated cholesterol levels need to take medications. Your doctor can recommend if elevated cholesterol levels are of concern based on your age, family history and other risk factors like high blood pressure, smoking history, and medical history, such as heart disease, stroke or diabetes.
Question:  How can I lower my cholesterol without medication?
Answer: Being more active and losing weight if you are overweight.
Question:  What are good foods to lower cholesterol?
Answer: Foods rich in omega 3 fatty acids or good fats may help lower some types of bad cholesterol and raise good cholesterol. Good fats are the polyunsaturated and monounsaturated fats (mostly fish oils and vegetable fats). Fiber-rich foods like fruits and vegetables seem to lower cholesterol.
Question:  What foods should I avoid?
Answer: Avoid red meat and other foods that are high in saturated fat like butter, cheese, and fried foods.
The information provided is for general interest only and should not be misconstrued as a diagnosis, prognosis or treatment recommendation. This information does not in any way constitute the practice of medicine, or any other health care profession. Readers are directed to consult their health care provider regarding their specific health situation. Marque Medical is not liable for any action taken by a reader based upon this information.