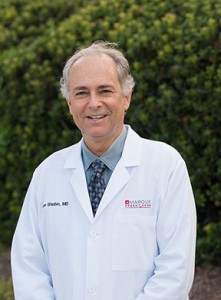 What is biting you?  If the answer is "ticks and mosquitos" — and you object– then consider an ounce of prevention.  Several options are available to prevent arthropods from feeding on you and transmitting illnesses like West Nile virus, Lyme disease and Rocky Mountain spotted fever:
DEET

, in concentrations of 20-50%, is a safe effective bug repellent that lasts for several hours. It is OK to use after the first trimester of pregnancy, and in children older than two months.

Picaridin

is another insect repellent applied to the skin.  It is safe for use in children and pregnant women.

Avon Skin-so-soft Bug Guard Plus IR3535

is another option, also safe for children and pregnant women.  This is the product that provides the best protection against the tick that transmits Lyme disease.

Oil of lemon eucalyptus

is a CDC-recommended insect repellent as effective and long acting as DEET. Though natural, it is not considered safe for pregnant women or children younger than three years of age.

Another natural compound that protects against tick and mosquito bites is permethrin, which is derived from chrysanthemum flowers. Unlike the other repellents, permethrin is applied to clothing and fabrics (nets and tents).  Overall, the most effective protection against tick and mosquito bites is the combination of permethrin on your clothes and one of the above repellents on exposed skin.
The information provided is for general interest only and should not be misconstrued as a diagnosis, prognosis or treatment recommendation. This information does not in any way constitute the practice of medicine, or any other health care profession. Readers are directed to consult their health care provider regarding their specific health situation. Marque Medical is not liable for any action taken by a reader based upon this information.