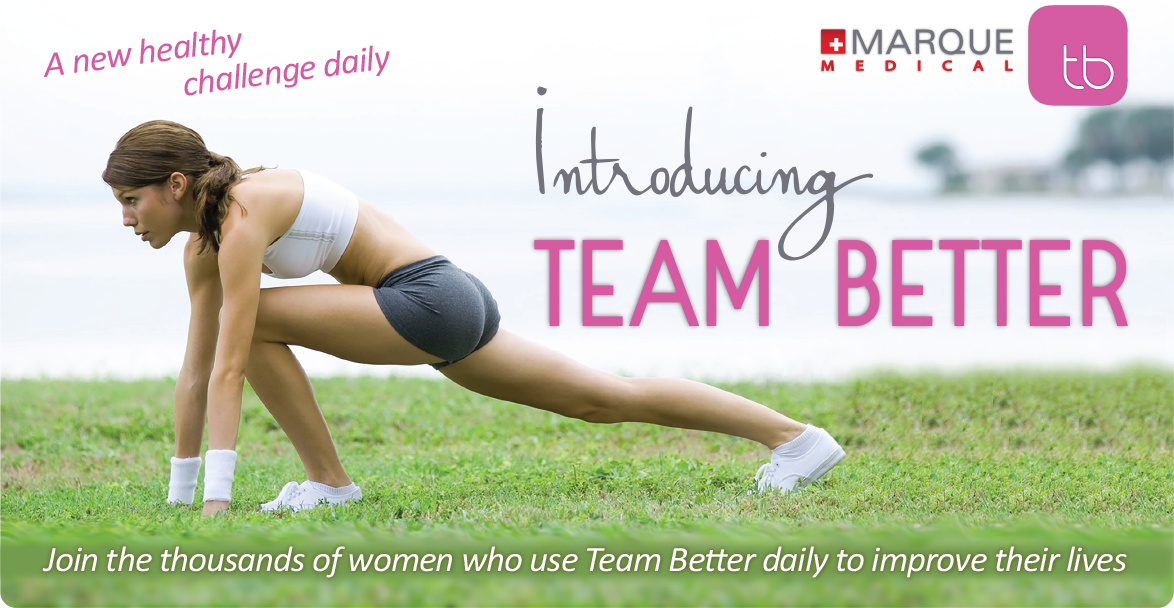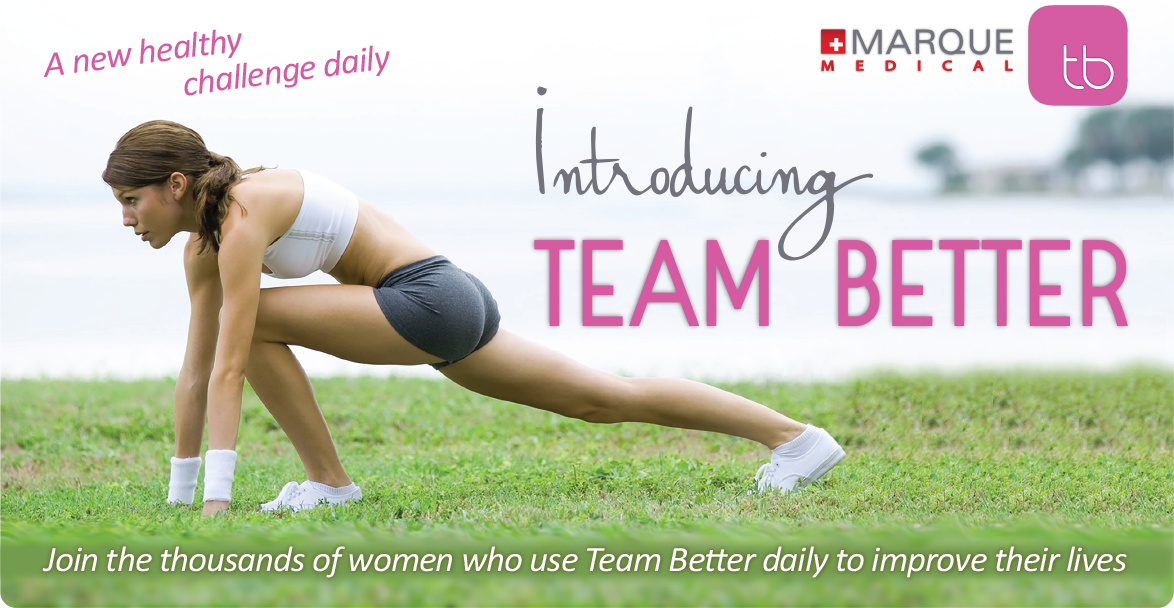 WELCOME to TEAM BETTER, brought to you by MARQUE MEDICAL.  We have joined up with Team Better to help improve the lives of women of all ages.  This is a free health and fitness app for your your iPhone or Android, and is completely confidential, safe, and ad-free.  Team Better assists thousands of women daily to boost and optimize their health.  There are so few things in life that are healthy, easy, fun, and free… Team Better is one of them!
Click on the phones below to get the app and be sure to join through Marque to DOUBLE your chances for prizes.  This week we are giving away an additional $50 Amazon gift card!

Download the app below and double your chances to win prizes weekly!
1.  Click on your phone type (iPhone or Android) below to get the app.
2.  Connect with 4 simple steps (see directions below) to double your chances for prizes.
Directions how to connect and double your chances for prizes:
After you sign up for the app, just go to the menu, click "Link to Organization" and enter the name Marque and you will be connected to your own personal and confidential profile.
"As a Marque patient, I can honestly say that Team Better has enhanced my daily well-being. It's fun and easy.  Thank you Marque for caring about my health and wellness." -Bree O.