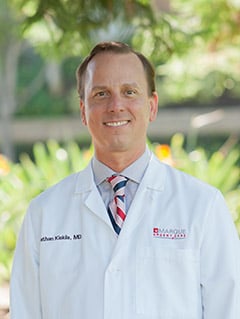 The Flu by Nathan Kiskila, M.D.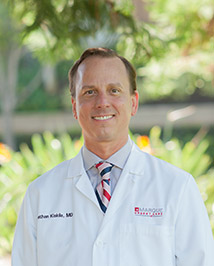 The flu season is unpredictable and can start as early as October and continue to occur as late as May. The flu is a virus in the nose, throat and lungs. The flu is stronger than a common cold and comes on very quickly. Chills, fever, headache, sore throat, runny and stuffy nose, body aches, muscle aches, weakness and fatigue are common symptoms. The flu usually resolves in a few days.  Tylenol or ibuprofen for fever can be helpful for symptom relief in addition to drinking clear fluids, and getting plenty of rest.
Sometimes the flu can precipitate infections such as bronchitis, pneumonia, ear infections and dehydration which may require medical treatment. The flu can be worse in young or older people, and also those with other medical conditions such as asthma or diabetes. The flu is contagious so stay away from others, wash your hands often, don't touch your eyes, nose or mouth, and get enough rest. Sometimes a medicine called Tamiflu (prescribed by a healthcare professional) can help shorten the duration of symptoms. If you want to be tested for the flu, see your doctor.
Who should get the flu shot?  According to the Centers for Disease Control and Prevention (CDC), everyone older than 6 months should get the vaccination.  It is advised to get it as soon as it becomes available.  After receiving the shot, it will take approximately 2 weeks to become fully protected.  Protection will last for about a year.
The information provided is for general interest only and should not be misconstrued as a diagnosis, prognosis or treatment recommendation. This information does not in any way constitute the practice of medicine, or any other health care profession. Readers are directed to consult their health care provider regarding their specific health situation. Marque Medical is not liable for any action taken by a reader based upon this information.