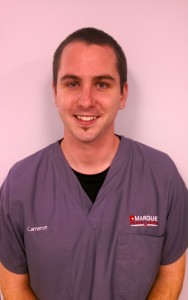 What's Up Doc? by Cameron Barnhart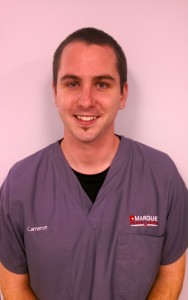 As Bugs Bunny once taught all of us, carrots are essential to our health. Research has stated that too many carrots may actually be bad news. The docs have now come to the conclusion that too much vitamin A can actually have a tremendously negative impact on our bodies.  Everything from bottled water to orange juice seems to have souped-up levels of vitamins and minerals in it. That may sound like a way to help cover your nutritional bases, especially if your diet is less than amazing. However, routinely getting an overload of vitamins and minerals can hurt you. For instance, if you eat a fortified cereal at breakfast, grab an energy bar between meals, have enriched pasta for dinner, and take a daily supplement, you could easily be over the recommended daily intake of a host of nutrients. Little did you know that a daily vitamin, plus a sweet potato and some carrots could put you completely over the recommended daily intake.
One of the most common vitamins that is consumed in the average person's diet is Vitamin A. This vitamin, also known as Retinoid, is a great vitamin if consumed correctly. It is involved in immune function, vision, reproduction, and cellular communication. Many people unknowingly consume high amounts of this vitamin and are unaware of the possible damages it could cause. Over-consumption of vitamin A can lead to jaundice, nausea, loss of appetite, irritability, vomiting, and even hair loss. Short term high doses may not be harmful, but long term intake has been associated with birth defects, lower bone density, and liver problems.
Below is a list of high vitamin A foods:
Food
mcg RAE per
serving
IU per
serving
Percent
DV*
Sweet potato, baked in skin, 1 whole
1,403
28,058
561
Beef liver, pan fried, 3 ounces
6,582
22,175
444
Spinach, frozen, boiled, ½ cup
573
11,458
229
Carrots, raw, ½ cup
459
9,189
184
Pumpkin pie, commercially prepared, 1 piece
488
3,743
249
Cantaloupe, raw, ½ cup
135
2,706
54
Peppers, sweet, red, raw, ½ cup
117
2,332
47
Mangos, raw, 1 whole
112
2,240
45
Black-eyed peas (cowpeas), boiled, 1 cup
66
1,305
26
Apricots, dried, sulfured, 10 halves
63
1,261
25
Broccoli, boiled, ½ cup
60
1,208
24
This article is not intended to alarm you, but rather to educate you about the possible negative health effects of too much vitamin A.  In sum, if you eat a well-balanced and relatively healthy diet, there should be no cause for worry.  If you are taking extra vitamins and supplements, be mindful that you may be overdoing it.  When in doubt read the labels and ask a physician.
The information provided is for general interest only and should not be misconstrued as a diagnosis, prognosis or treatment recommendation. This information does not in any way constitute the practice of medicine, or any other health care profession. Readers are directed to consult their health care provider regarding their specific health situation. Marque Medical is not liable for any action taken by a reader based upon this information.