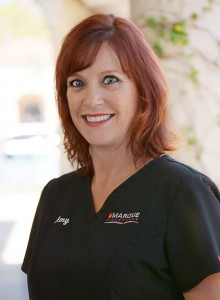 It can be challenging to always be cautious about  spreading germs. Who has time to disinfect?  Can there be that many germs?  Well, the truth is, there are that many germs lurking around. Here are some quick tips to keeping yourself and coworkers healthy all year long.
Wipe down anything that you may share with your coworkers. Don't share drinks or eat off of anyone's utensils. Here is a quick list of items that you share and may not realize you may be sharing germs:
Phones
Pens
Door knobs
Remote controls
Computer keyboards
It's always a great idea to have hand sanitizer on hand. There are other ways to prevent illness as well such as eating smart, exercising regularly, and getting routine health screenings. Be an active participant in managing your health. Start leading a healthy lifestyle by:
Getting plenty of sleep

Keeping physically active

Eating a balanced diet with a multivitamin

Drinking plenty of fluids, particularly water

Doing meditation or yoga

Drinking minimal alcohol or caffeine
Staff with colds should avoid touching their eyes, nose and mouth, as this will increase the spread of germs. They should also cough or sneeze into tissue paper, covering their nose and mouth, before cleaning their hands.  If you become sick, it's best to stay home and rest.  Coming to work and spreading germs will not only wear you down, but get your co-workers sick as well.
The information provided is for general interest only and should not be misconstrued as a diagnosis, prognosis or treatment recommendation. This information does not in any way constitute the practice of medicine, or any other health care profession. Readers are directed to consult their health care provider regarding their specific health situation. Marque Medical is not liable for any action taken by a reader based upon this information.